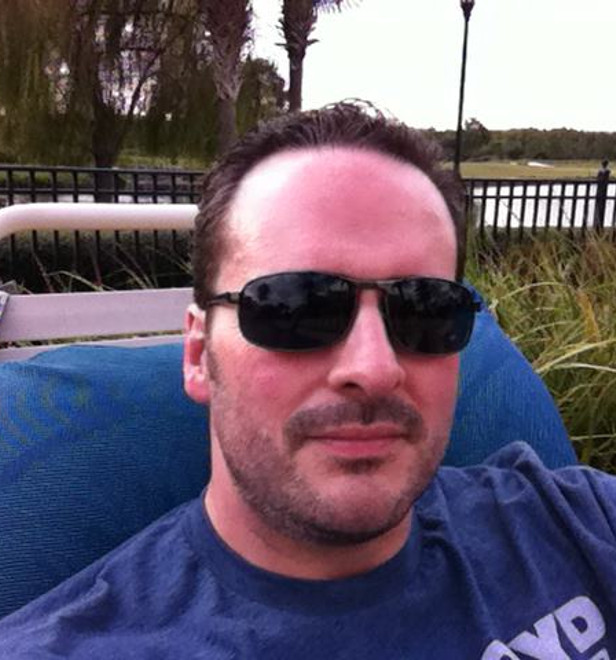 Sylvain Lanthier
Consultant, digital marketing &
technology lead

From Canada

Having focused my career on Digital Marketing & Customer Insight Analytics, I've developed an intimate understanding of industry trends and how they affect our efforts to communicate effectively with clients. I've helped business partners understand, design and build their client journeys. I've created action plans that are not only achievable, but maintainable. I've led development and improvement of processes allowing current teams to improve their effectiveness by >100% over 2 years. I've developed and led analytics roadmaps, working with outside consultants such as ®dunhumby and ®McKinsey.

I'm a self-professed geek, early technology adopter, web designer and all around I.T. enthusiast! You know when someone wants to buy a new laptop, or wonders if Office 365 would be a good business email product for them, or wants to test a server application...yeah, I'm the guy they come to.

I'm a privacy advocate, and while I love how technology enables our everyday lives, I'm also acutely aware of the digital breadcrumbs we leave behind as we go about our day-to-day activities. I believe in enabling those around me to effect better control over how their information is used and disseminated in a responsible, mutually beneficial manner.
Director - Client Idea Delivery
Agile marketing
Integration of new capabilities
Conception and delivery of BIs
Manager - Digital Campaign Delivery
Digital deployment
Optimization
Campaign design
Lead a team of highly capable & skilled individuals focused on digital campaign delivery for all of Sun Life's business partners. The team supports a high performing "managing to metrics" environment and enables all marketing and operational teams within Sun Life to consistently meet their objectives.
Over a 2 year period, successfully improved team performance and efficiency of processes leading to an increase of 152% in campaign delivery and a 10X increase in emails sent.
Led overhaul of process documentation and standardization to support growth. Developed new web based tracking and communication tools to help keep business partners informed.
Led the development and evolution of new marketing analytics and reporting capabilities. Managed a team of professionals who dedicated themselves to the ongoing improvement of marketing activities through more informed, data-driven decisions.
Managed Services Provider
I.T. infrastructure
Mobile workforce
Security
Network design
As a Managed Services Provider, I was responsible for client I.T. infrastructure design, implementation and maintenance including servers, networking and security. Focused in the SMB space, clients were able to refocus their energies on managing their day-to-day business without the added worry about their technology stack.
Functioning as contract CTO, my role was to help each business determine their technology needs, allocate necessary budget, and manage infrastructure as needed.
Manager - Customer Analytics
Analytics
Advanced SAS developer
Segmentation
Reporting
Performed a variety of senior analytics roles over my time at CTFS. Initially, having identified a gap in call centre staff metrics and reporting, I developed a full suite of processes including ETL (export, transform and load), reporting metrics framework, report templates, as well as training for supervisors. This initial implementation subsequently led to a "performance-by-metrics" pay process enabled by the new capabilities.
Continuing on to more senior analytics roles including marketing analytics where I developed predictive models for credit card usage, recency and frequency segmentation, and optimization of credit card expiry based on risk. Also developed customer segmentation models that improved marketing campaign predictive capabilities by 30%. This led to a refocusing of marketing budgets for more effective campaign spend.
In my last role, as Manager - Customer Analytics, I was responsible for the relationship with ®dunhumby and defining/reviewing customer segmentation and retail store analytics completed by ®dunhumby. I directed research and analysis for retail optimization, new product introductions, location analytics as well as integration of retail store and credit card analytics and their segment and proximity effects and relationships.
Because It Matters
Some may think that a privacy policy on a personal website seems strange. I don't. No matter which websites you visit, you leave breadcrumbs throughout your journey. Sometimes, if the website developper is untrustworthy or unskilled, (s)he may collect too much information about the visitors that come to their site.
I strongly believe in ensuring that those who take the time to visit my pages will not have to worry about their information being captured without their consent. To that end, I'm including information here about what data I collect, why, and what I will do with it.
Be sure to click on each section below to understand the importance of each item.
Privacy is about more than just protecting the personal information you may share or when using my website. Privacy is also about my obligation to use and disclose this information only for the purposes I've explained to you.
Your information allows me to provide you the best possible service. Beginning with your first interaction, and throughout your entire experience, I am committed to your privacy.
My website tracks the number of visitors that come to my pages each day. I track not only the number of visitors and which pages are visited, including my blog, but I also track how long a visitor remains on each page. You've no doubt heard about some companies that track your exact IP address. I do not. That would be considered personally identifiable information. Instead, in order to let me understand where my visitors are coming from, I only capture the first 2 octets of your public IP address. For example, if your public IP address is 72.54.1.100, I will only capture the first 2 sets of numbers (72.54.0.0). That's enough for me to understand what geographical region the visitor comes from.
If you have enabled "Do Not Track" in your browser, my website will respect that setting and will not track your interactions with the site.
The only identifiable information that will be captured and retained is your name and email address if you sign-up for email alerts when I post new blog items, or you use the "Send Me An Email" contact form at the bottom of this page. This information will never be provided to any 3rd party, except as may be required by law. It will never be rented or sold, and it will never be used for any purpose other than to provide you with the service that you have requested. You always have the ability to unsubscribe from my email alerts at any time and, should you choose to no longer receive any emails from me, that change will take effect within 10 business days maximum.
If, at any time, comments are allowed on a blog post, visitors will be required to provide a name and an email address. Anonymous comments will not be allowed on this blog. I believe the internet is an open forum for discussion however I also believe we must be accountable for our words and actions. Being online sometimes affords us the anonymity needed to do things we would not do otherwise and I want to avoid this on my site.
The "Terms Of Use" are simple...I will respect you and your privacy, and I only ask that you do the same in return. It's also not cool if you try to hack, deface, or otherwise damage this website or the infrastructure it is hosted on. If a comment made on blog posts by a visitor is defamatory, vulgar, inflammatory or otherwise not reflective of the respect one expects from an online community, your comment will be deleted.